Classification of standard and purchased parts
Classification systems and ECLASS
D&TS advises you on the most suitable standard classification system for your company or support you in building your classification system. We classify your standard and purchased parts and enrich your data with valuable information from our knowledge database. Using classification, you increase reuse in "C-parts" and reduce the administrative effort for management, approval and processing. In the long term, this will reduce the need of creating new parts in your systems and, by bundling suppliers, your procurement costs. D&TS has successfully classified material master data according to ECLASS standard in numerous projects with renowned mechanical engineering companies.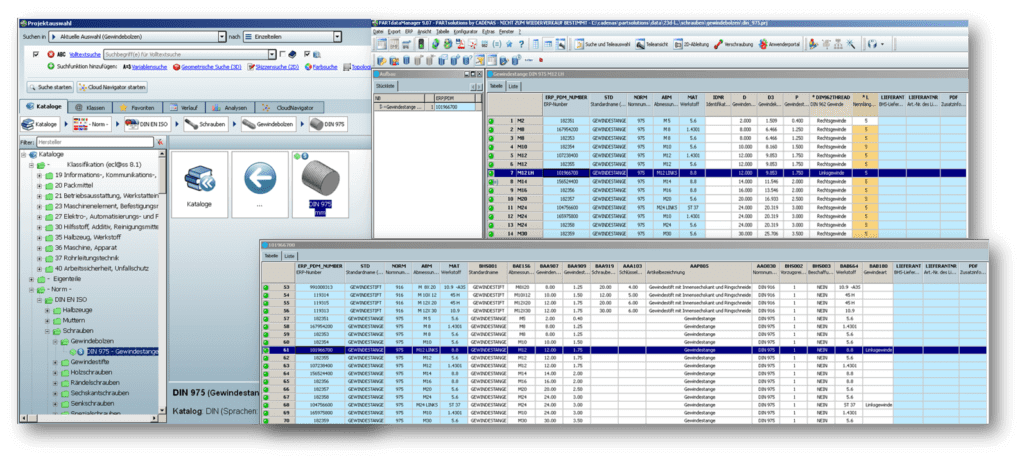 Classification of your drawing/individual construction parts
Self-classification according to ECLASS, geometric similarities or process techniques
In addition to standard and catalog parts, the classification of drawing parts is becoming increasingly important. The most proven classification standards, such as ECLASS, have limited use for drawing parts. For purely drawing-based parts, company-specific classes and properties (attributes) are to be developed based on different methods (extension of ECLASS, according to geometric similarities or according to process technologies).
In design, development times can be significantly reduced thanks to classification because search times in CAD systems are avoided. Parts that have already been used can be quickly and easily found and can be reused. No additional costs occur for recreating or reconstructing them. Not only will you minimize the variety of your parts but also accelerate your operating processes – and you will save significant costs.