Company
We make companies fit for industry 4.0
Modern MDM meets red brick
D&TS is an independent German company headquartered in Schwelm, Germany, in the building of the former most important piano manufacturer in the world. At that time, this manufacture was the most modern industrial plant far and wide – with steam engine power, elevators, rail transport system and spotless workplaces. Approximately 4,000 instruments were produced per year in the heyday. Then as now, the future was and is being shaped in the red brick building; today in the form of digital master data management.
Since 1999, D&TS GmbH has been offering innovative IT solutions and services evolving around master data management and classification. D&TS ensures high-quality and sustainable (master) data quality for large and medium-sized companies. Our expertise and technical know-how are represented internationally by two additional locations in Lviv, Ukraine and the ECLASS Offices in Portugal and Spain.
We at D&TS are experienced engineers, industrial foremen, computer scientists, business economists and designers who have the necessary skills to implement complex and demanding projects. This is guaranteed by many years of experience with well-known customers, primarily from the mechanical and plant engineering, manufacturing and component manufacturing industry.
Our secret of success as consultants is based on our holistic view because we not only provide you with consulting, but we also carry out your implementation. We design your digital future with you, exactly according to your wishes and goals.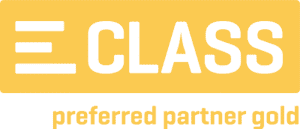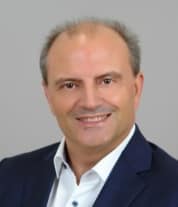 "Better to be ahead of the times than chasing it."
Paulo Ferreira, Managing Director
Trust & responsibility
Trust is the basis of our cooperation and the key to our success. Together, we form a strong team that sticks together and team members who support each other. We place particular emphasis on lawful conduct. We therefore embrace compliance as an integral part of our corporate culture. As a reliable partner, we take responsibility for our own actions and deliver what we promise.
Transparency & communication
We make knowledge available to everyone in the company. That is why our employees and customers can rely on a transparent corporate policy. We strive for agile project management so that we can always react flexibly to new developments and adapt to changes. Open communication and the exchange of information on an equal footing enable us to achieve goals together and efficiently, and to foster cohesion.
Quality
We have been a reliable partner for our customers for many years. Our qualified staff acts in the interest of our customers and provides expert advice. Our projects go through a quality management process for optimal error prevention, creating a high level of satisfaction for our customers.
Your career at D&TS
Shape your future career – at D&TS.
We at D&TS are a German independent company based in Schwelm, Germany. We are founder-managed and have made it our business to make companies fit for the future through good master data and IT solutions. We are constantly looking for highly motivated and qualified individuals for our challenging tasks and exciting projects.
Become part of our team and benefit from our pleasant working atmosphere and benefits.
We are a young and constantly growing company with short lines of communication and an appreciative way of dealing with each other. We love new ideas, work solution-oriented and keep an eye on the big picture. Furthermore, we attach great importance to an inspiring working atmosphere because we believe that a beautiful workplace is important for doing a good job. You can look forward to red brick with history, spacious modern offices with air conditioning, excellent equipment – and of course delicious cookies. You can expect flexible vacation and working time arrangements with good pay and friendly colleagues.
Have we sparked your interest? We look forward to your application.
Our consultants look forward to speaking with you
Please feel free to call us or simply send us your request by mail.